The Golf is the vehicle that has shaped its own class for generations. And now the current Golf is setting a new milestone for the next generation.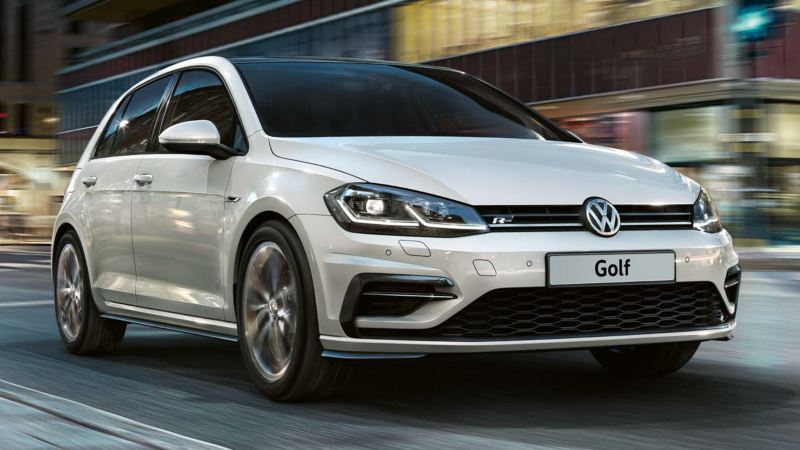 Driver Assistance
Discover the latest Volkswagen intuitive safety and technology features designed with you in mind. 
Innovative Technology

Connect to the future with Volkswagen's innovative features. 
Comfort

Discover how this Volkswagen can drive you beyond your comfort zone without ever compromising on elegance. 
Trouble parking? Just leave it to your car
Even if you're one of those rare people who can manoeuvre in the tightest of spaces with complete ease while others watch on, you'll still be enthralled by the optional Park Assist function. Park Assist doesn't just identify suitable parking spaces, it even steers you into them.
Will your Volkswagen fit in that gap or not? The optional Park Assist function uses sensors to measure both sides of the street as you drive past, thus finding you the ideal parking spot. When you switch on the turn signal, the system recognises which side you want to park on and starts the parking process. Park Assist steers your car automatically into parallel and perpendicular parking spaces and parks the vehicle, within system limits, even in the tightest of spots. All you have to do is operate the accelerator and brake pedals. The handy assistant even manoeuvres your Volkswagen back out of a parallel parking space. Nevertheless, you remain in control of your vehicle at all times.
Excitement? Common sense? Have both
The TSI petrol engine is the perfect combination of performance and economy. You get maximum torque even at low engine speeds.
The innovative TSI petrol engines stand for high performance and low fuel use. Their combination of small engine sizes with a turbocharger and direct fuel injection creates an even transmission of power. Volkswagen's downsizing technology is employed allowing the engines to produce high performance despite a relatively small engine capacity. This technology is one of the most effective options available to save fuel.