The Caravelle. Discover luxury
Perfect for anyone looking for an even more comfortable driving experience. With the Caravelle, every journey is so comfortable that you won't even care about your destination: whether you're going away for the weekend, taking a spontaneous city break, or visiting family and friends.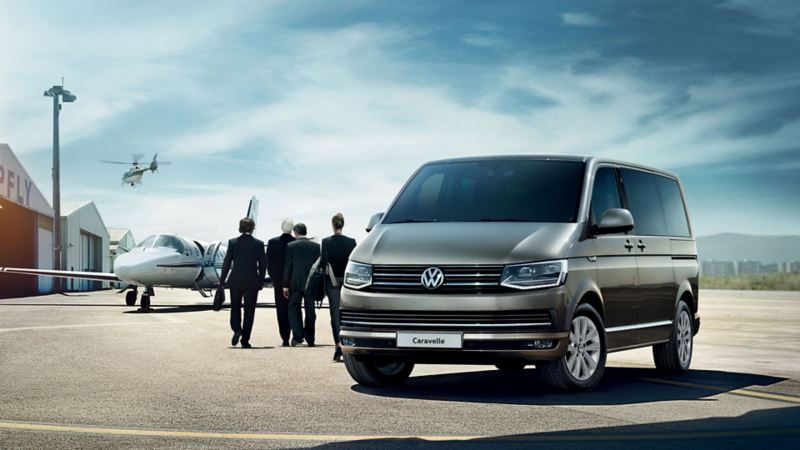 Comfort
Discover how this Volkswagen can drive you beyond your comfort zone without ever compromising on elegance.. 
Design
Discover exactly how this Volkswagen was distinctively designed for the driven.
4MOTION®
Take complete control of your drive and handle every curve, with the generation 4MOTION® all-wheel drive.
High-quality cockpit and intuitive infotainment
The perfect view provided from every seat in the vehicle isn't the only way you'll notice the Caravelle's high standards. The exceptional interior is also distinguished by high-quality materials and top-class finishing, which are particularly noticeable in the new deluxe dash panel. The new infotainment systems stand out from the crowd too, thanks to their intuitive touchscreen displays, the radios and the easy to use navigation systems. 
An eye-catcher from every angle
Even from the back, the Caravelle shows the world just how brilliantly dynamic a large vehicle can be. Horizontal lines emphasise the width of the rear. The extra-large rear window lets in the perfect amount of light to provide a good view. The new LED tail lights add to the vehicle's unmistakable look.
Unique combination of the 4MOTION® all-wheel drive and DSG® dual clutch gearbox
The Caravelle is the ideal driving companion to master challenging routes with ease, while fulfilling the individual needs of its driver and passengers. The permanent 4MOTION® all-wheel drive distributes the torque between the front and rear axle to all four wheels as needed. The result: perfect hold on the road, no matter what the surface.
The new generation 4MOTION® all-wheel drive.
The 4MOTION® all-wheel drive is now equipped with the latest gearbox generation Haldex clutch. Advantages include reduced weight, and further enhancement of vehicle handling and dynamics.
4MOTION® all-wheel drive with DSG®.
The Caravelle is the only vehicle of its class available with the 4MOTION® all-wheel drive and 7-speed DSG® dual-clutch gearbox. Enjoy added driving comfort when navigating mountainous terrain, thanks to fully automatic gear changes.
Mechanical differential lock.
The system is available for the rear axle in conjunction with 4MOTION® all-wheel drive. This makes pulling off in adverse conditions, such as driving off-road, much easier.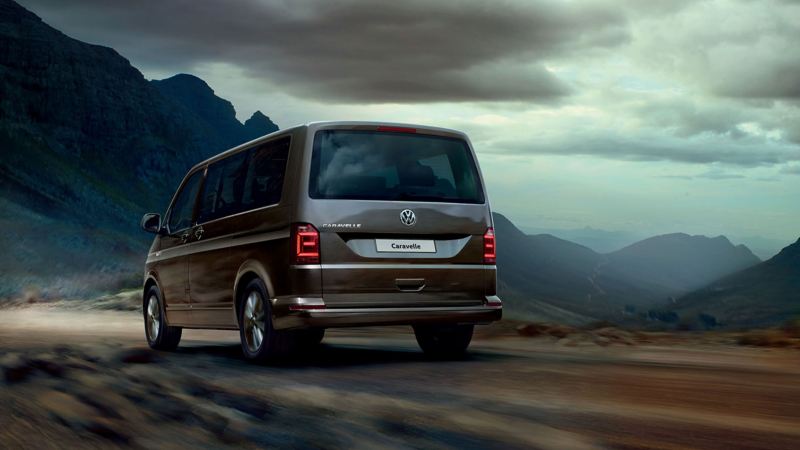 See the Caravelle for yourself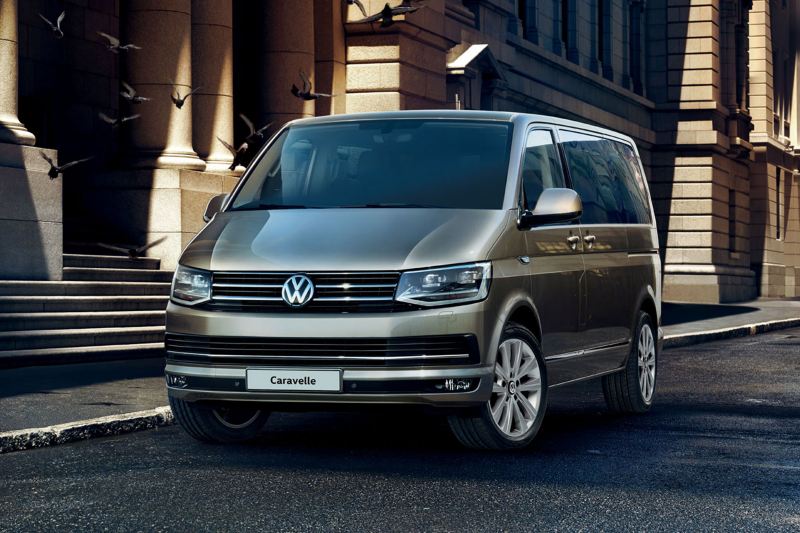 See the Caravelle for yourself